About Dog and Bone Telemarketing Ltd
Dog and Bone Telemarketing Ltd enables businesses to gain new clients by offering telemarketing, telesales and lead generation to clients throughout the UK. We have worked with clients in Hertfordshire, Bedfordshire, Warwickshire, Northamptonshire, West Midlands, Sussex and London to name but a few.
The company, based in Daventry, originally traded on a sole trader basis and became a Limited Company in 2007. The Director, Catherine Inglis is a professionally trained teleseller, trained by the leading household name directory to cold call and close on the phone. After being offered many opportunities to freelance whilst talking to businesses during the course of her day she saw an opening in the market for freelancers who were honest and reliable whilst still retaining the determination and tenacity needed to close on the phone After quickly hitting capacity Catherine drew on her contacts in the telemarketing industry and now offers a small team of girls who can work to the same high standards as herself.
Catherine, who has over 8 years telemarketing and telesales experience continues to work on the phone every day generating business for a variety of industries.
With unscripted calling and trained staff, our services are designed for those companies who wish to outsource their cold calling to professional staff who will treat their prospects courteously. We ensure that we enhance our clients' images and reputation, regardless of whether the prospect buys or not.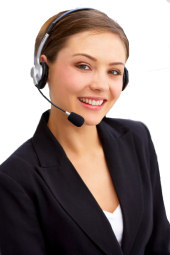 Call us now on
07875 851783
All staff are home based either in the UK or Europe depending on your requirements.
Dog and Bone Telemarketing Ltd has a regular customer base of clients who outsource to them on a regular monthly or weekly basis. Our team of professional telemarketers can offer both short and longer term campaigns or one of our telemarketers can become a long term outsourced member of your sales team.
We have opened doors and made appointments for clients with household name companies such as Lafarge Aggregates, Iceland Frozen Foods, Haven Holiday Parks, Bourne Leisure, Butlins, Alton Towers, Warwick Castle, Greggs The Bakers, Carlsberg and Budweiser in addition to numerous other smaller companies.
Testimonials
"Trojan had been using an outsourced telemarketing company for approx a year prior to taking over Trakman Clothing. The results were poor, and at the time we felt that this was money wasted.
With Trakman came Catherine who understood exactly what we wanted to achieve. What is impressive, is her flexibility, professionalism, efficiency and - most importantly - her results" - Steven Kluk, MD, Trojan UK
Other written and verbal client testimonials are available on request.
To find out more about the services we can offer your business, please call us now on 07875 851783.