Telemarketing FAQs
How do you charge?
We work on a flat rate daily fee + VAT.
Do you work on commission only?
No, there are too many variables and time factors depending on individual clients' sales cycles and the skill of the face to face team. Therefore, we work only to a set daily rate.
When do we need to pay you?
Invoices are raised at the end of each week and payment should be forthcoming within 7 days of invoice date. Should you become a long term client we are happy to renegotiate our terms of payment in line with your payroll.
Who pays for the telephone charges?
All UK telephone charges, inc calls to mobiles are included in your daily rate fee.
Any international calls will be billed in addition to the daily rate fee. We do not add any premium to the costs, we will bill you the actual call costs.
How many calls do you make a day?
Call volumes do depend on what size company you are targeting as large corporates take more time to call than a small independent. However, we aim to make 100+ dials a day.
Can you provide data?
It is more cost efficient for us to be on the phone, 100% of the time, finding opportunities for your business, rather than trawling the internet looking for leads. In addition, all data needs to be first cleared by the TPS (Telephone Preference Service), therefore, we suggest that you buy your data from a reputable data company.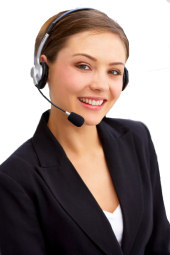 Call us now on
07875 851783
What is the TPS?
Please see www.tpsonline.org.uk for further information.
Can you recommend a data company?
We know of various companies that supply data and are happy to pass on this information. However, it should be noted that we are not affiliated with any of these companies and our passing on their details does not constitute any guarantee of their service or products.
What is your availability?
Rather than being a large call centre with 100's of staff we are only a small dedicated team. Therefore, please always contact us to discuss your required number of calling days and we will then be able to quote availability accordingly.

To find out more about the services we can offer your business, please call us now on 07875 851783.